After 51 weeks or so of planning, we're finally here at the NACS show! This year's theme is "Connect," and we plan to do just that. What does connecting mean to us?
First, connecting means sharing. We love talking about our suite of e-learning solutions for the convenience store industry and how it helps c-stores all over the country streamline their training.
Second, to us connecting means understanding. We know training isn't a one-size-fits-all endeavor. We collaborate with all our clients to gain a full understanding of their needs and challenges in order to craft a solution that works for them.
Lastly, connecting means building relationships. It's a privilege for us to meet new people at the NACS show, and it's our goal to turn those meetings into long-term alliances and partnerships.
History of Ready Training Online at the NACS Show
We're excited to be back in Chicago this year! Our history with the NACS Show started in the windy city back in 2008 when we exhibited for the first time. We knew right away that our business aligned well with the NACS organization and its members, so we soon invested in a NACS Supplier membership. Since then, our relationship with the NACS organization has continued to grow. In 2013, RTO partnered with NACS and Impact 21 to bring Category Management training online. In late 2014, NACS partnered with RTO again to offer their members NACS e-Learning, an affordable and flexible suite of online learning options designed specifically for the convenience and fuel retailing industry. We've continued to exhibit each year.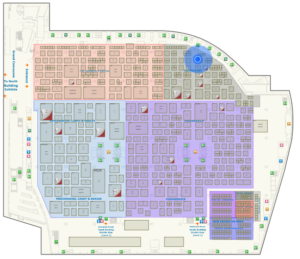 Quick Links
Schedule of Events
MyShow Planner
Educational Sessions
Exhibitor Listing