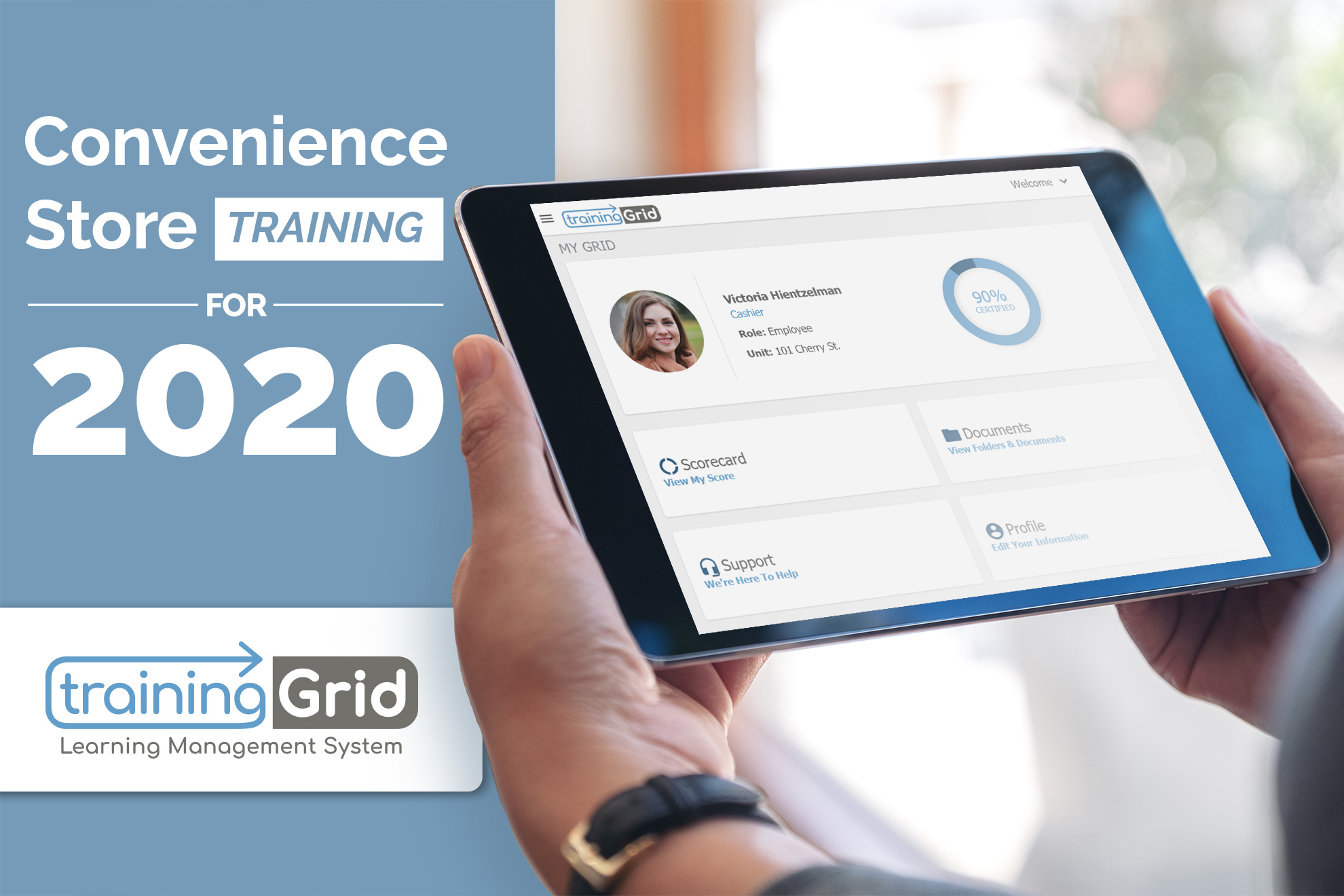 Mission Critical: Top 5 Training Programs for 2020
What are your 2020 training goals? How well you train your employees can make or break your future success. As you make your plans, take a look at the general training topics our clients are showing the most interest in as we head into the new year:
Leadership Development
Turnover and staff retention are plaguing the convenience store industry. Based on the interest we have in our leadership development training programs, it's clear that one way to attract and maintain employees is by helping them create a successful career path. Keep in mind that leaderships development isn't just for managers. Employees with management potential can learn a lot from leadership and management courses. Not only does it allow them to explore their options for advancement, it also gives you chance to see if they're a good fit to move up. Take a look at our Specialist and Leadership online training courses that could make difference to your team in 2020.
Improving customer loyalty is always a top priority for convenience stores, especially as they face increased competition from other types of businesses. Service is your invisible product — it's what sets you apart from the competition. To improve service, change the way you approach customer service training in 2020. Start by considering the difference between a "customer" and a "guest." By definition, a customer is someone who simply buys goods or services from a store or business. A guest, on the other hand, is someone who is invited to take part in something important. The Be Our Guest training program teaches employees how to treat customers like guests, Created in partnership with NACS, this online program uses the GUEST acronym to improve service: Greet, Understand, Eye Contact, Speed of Service, and Thank You. Preview the training here.
One of the greatest risks to the growth of a company lies within the behavior of its employees. If one of your managers or employees engages in harassing behavior, you could lose your business and potentially be held liable if you did nothing to stop it. That's why harassment training is so important and, in many states, mandatory. New York, California, Delaware, Illinois, and Connecticut are a few of the states who have already passed or are considering mandates that require all companies to train employees on harassment prevention. If it's not yet required in your state, it may very well be soon. Get prepared now — and protect your business — with easy-to-implement online training. Learn more here.
Compliance
In all likelihood, 2020 will bring more compliance issues to the convenience store industry. Many of these will come from individual states as they issue mandates related to tobacco sales, alcohol sales, and food safety regulations. Your staff can never be too trained on these topics. Make sure they know the rules now, so they're ready for any changes that come later. Browse our compliance training library here.
Safety & Security
Keeping your employees and customers safe is not a new idea for 2020 — it's always been a priority for convenience store managers. Unfortunately, though, some convenience stores wait until something bad happens to train their employees. Don't make that mistake. Prevention is the key to safety and security in convenience stores. Take a look at a few of our most popular safety and security training courses: Skimming Prevention, PCI Compliance, Robbery Deterrence, and Basic Store Safety.
Convenience Store Training
The top five training topics for 2020 are just a small sampling of our complete suite of online convenience store training. Browse our full training library here.

Never miss an article. Subscribe to RTO's Blog

Learn More About RTO's Complete Training Solution.