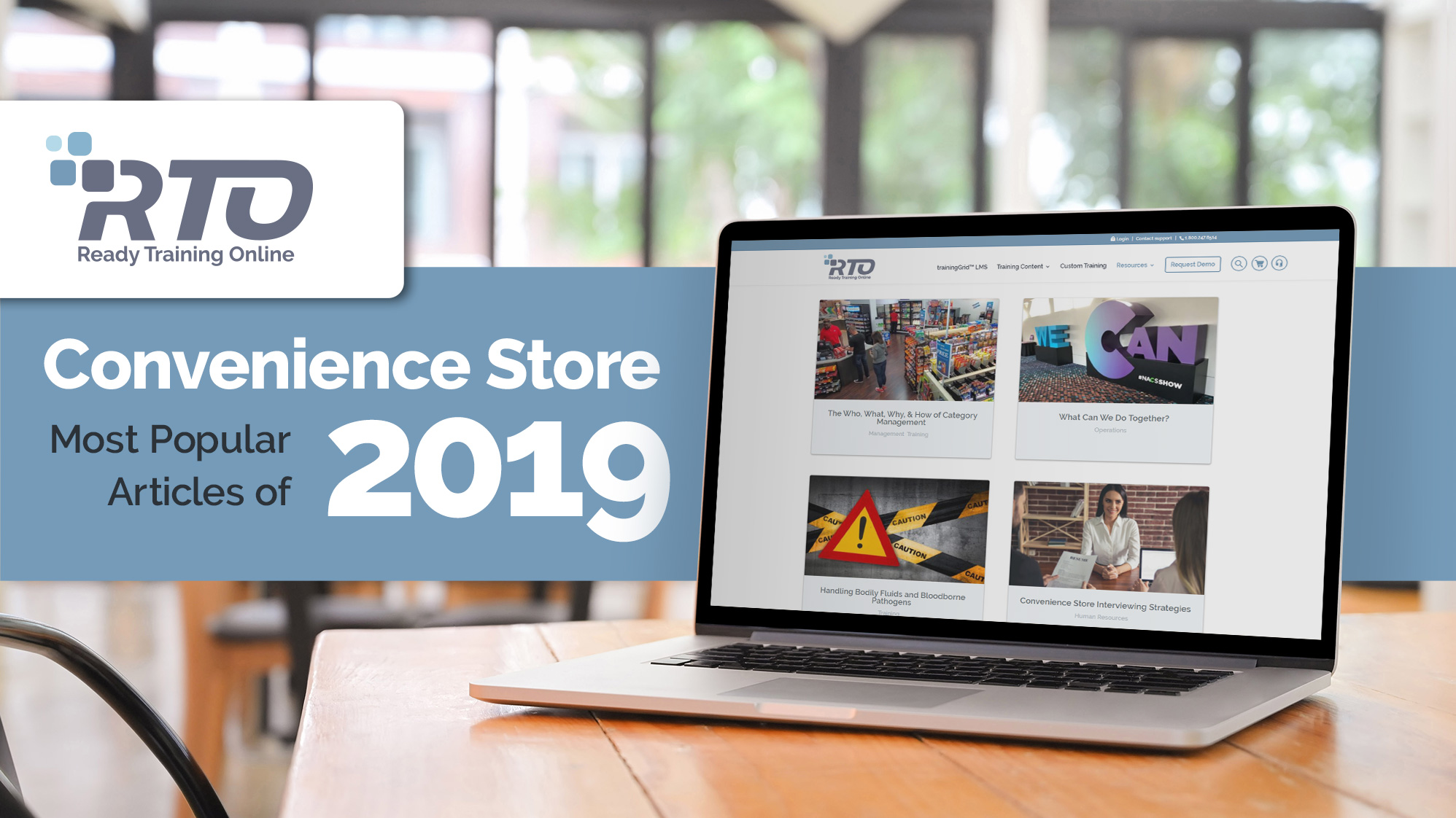 2019's Most Popular Convenience Store Articles
Convenience store managers are busy… but we probably didn't need to tell you that! In case you missed some of our convenience store articles last year, catch up with these top five.
1 – Basic Marketing Concepts Every Convenience Store Manager Should Know
Marketing is what you do to generate sales. Every industry, and every business within an industry, has its own
marketing strategy based on its unique customer makeup. As a convenience store manager, you may not control every element of your store's marketing strategy, but you are an integral component of its success. Start by understanding these basic marketing concepts. Click here to read the full article.
2 – Tips for Overcoming the Overwhelming in Convenience Store Management
Staffing issues are some of the biggest challenges in convenience store management. Even the most effective managers encounter stubborn personnel obstacles—ones that won't go away, but continue to block the flow of business and give rise to staff-training issues. Many leave you feeling overwhelmed, wondering how tasks that are seemingly so simple sometimes feel impossible to overcome. Read the complete article for some common examples as well as solutions that will help you overcome them.
3 – Laws for Age-Restricted Sales and What They Mean to You
Every state in America has a law restricting tobacco sales. As of this year, sixteen states have enacted laws to raise the minimum age from 18 to 21. Many more localities have done the same. Even more restrictions are in the works to regulate the increasing surge of e-cigarette sales. Add all this to nationally mandated rules about alcohol sales, and retailers that sell age-restricted products cannot afford to be complacent. Click here to learn the what, why, and how of complying with laws related to age-restricted sales.
4 – Managing Turnover
The convenience store industry has historically suffered from a high turnover rate. With the job market tighter than ever, keeping a full staff is likely to continue to be a top challenge for owners and managers. So, should you just resign yourself to a turnover rate of over 50 percent? Of course not. Read the full article to learn how to change that number for the better.
5 – 5 Strategies to Improve Retention
Training your convenience store staff is an ongoing process, not a single event. From orientation training to your leadership style, many factors contribute to staff retention. Take a look at these five training strategies that will help you retain quality staff members.
Convenience Store Articles All Year Long
To get convenience store articles like these delivered to your inbox every week, click here to sign up for our mailing list.

Never miss an article. Subscribe to RTO's Blog

Learn More About RTO's Complete Training Solution.