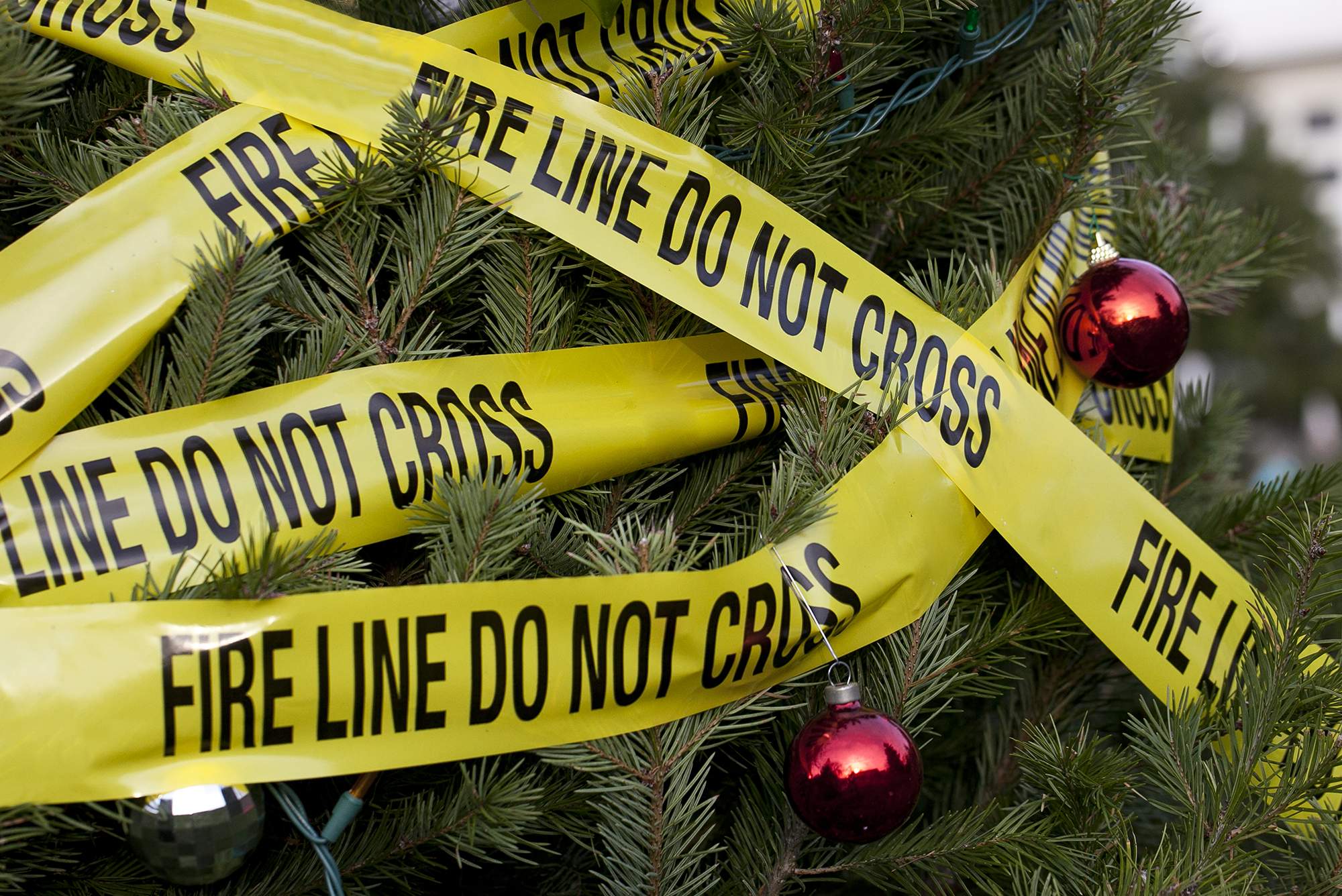 Focus on Holiday Safety
Odds are your Christmas tree is not going to burn down your building (but water it well, anyway). Chances are also good that nobody's going to eat a Poinsettia (it's a myth that they're poisonous, anyway). And you can probably bet that your assistant manager is not going to pop a blood vessel while untangling the lights.
Unfortunately, those are the only safety bets you should make this holiday season. As you probably already know, a single workplace accident can cost your business thousands of dollars so now's the time to focus on holiday safety. This time of year, when everyone is rushed and team members are doing jobs they don't normally do, the risk of injuries in your operation is at its highest. Top that with the fact that, according to the National Fire Protection Association the risk of fires increase during the holiday months, and it's clear we should all brush up on these seasonal safety tips:
Watch the ladders. According to Consumer Product Safety Commission, more than 13,000 people go to the emergency room each year in November and December alone with injuries related to holiday decorating. If you or an employee are on the roof stringing lights, make sure the correct ladder is being used, and being used correctly. Click here to brush up on safety tips… and remember to check lights before going up the ladder!
Inspect Christmas lights. Ask employees to inspect each set of lights (even the new ones) and check for worn installation, bare/frayed wires, loose connections and lights with broken sockets. (Be sure sets are unplugged before replacing bulbs.) And always use lighting sets and extension cords with the Underwriters' Laboratories (UL) or Factory Mutual (FM) label.
Keep electrical outlets simple. It may seem like you never have enough outlets, but don't pack in the cords. Look at the manufacturer's instructions for Christmas lights, and remember to never string more than three sets of lights per single extension cord.
Protect electrical wires from damage. Don't allow decorators to hide lights/wires behind drapes, under carpet or in heavily trafficked areas. Put them up with plastic, non-conductive hangers (not nails or tacks).
The season also brings a greater risk to your customers. The two biggest concerns? Theft (especially in your store's parking lot) and auto accidents from drinking and driving. Do your part by stepping up your safety prevention techniques and, if you sell alcohol, remind cashiers to be vigilant about not selling to impaired customers.

Never miss an article. Subscribe to RTO's Blog

Learn More About RTO's Complete Training Solution.