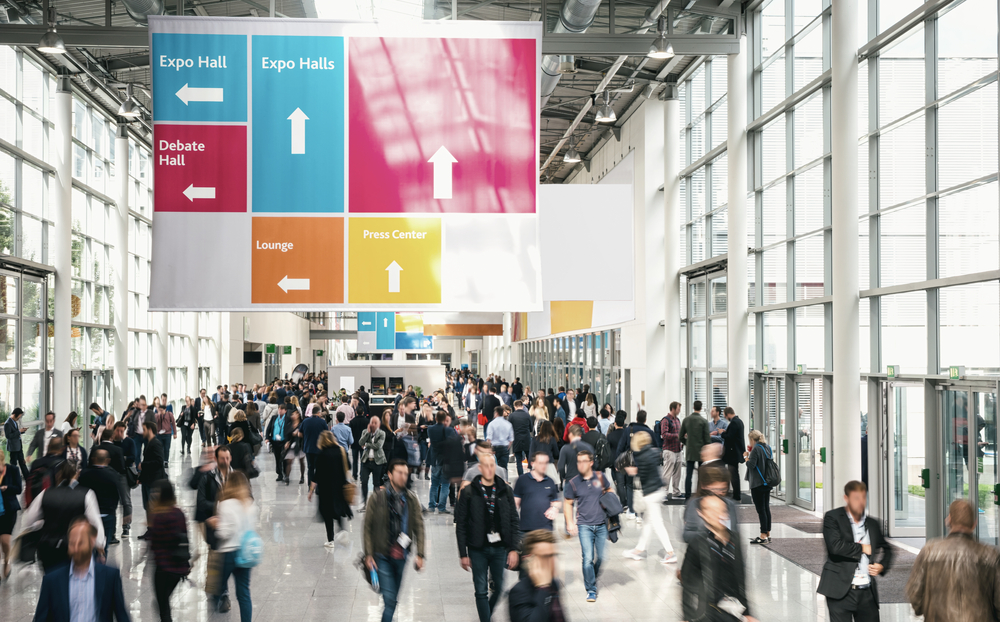 How Can an Industry Conference Give You a Competitive Edge?
Browsing the material about this year's NACS show makes it pretty clear how much attending an industry conference can benefit your business. The general sessions are sure to be exciting and relevant. There are educational sessions that address most any challenge a convenience store operator can face, and the EXPO hall will be full of new ideas and interesting products. The show will also be full of competitors – your competitors.  If all your competitors have access to the same information, how can you use an industry conference to gain a competitive edge? It's less about what information you gain and more about what you do with that information.
Before the Conference
If your idea of preparing for an industry conference consists of making travel arrangements and packing a bag, you may be missing out on opportunities to gain a competitive edge. Take the time to plan for the conference. Here are some tips:
Review the agenda. This may seem obvious, but a lot of attendees let this slide. Print out the agenda and make notes about how you're going to spend your time.
Write down some goals you want to accomplish at the conference. These could relate to things you want to learn, people you want to meet, or products you want to demo.
Choose your sessions carefully. Balance your selections so that the sessions give you access to a variety of different types of people.
During the Conference
You're going to be busy, and it will be easy to get distracted. Even so, it's important to remain focused on your industry conference goals. There is also a lot to learn from being aware of what's going on around you. Here are some things to pay attention to:
Which booths are getting the most traffic? Which aren't?
Which new product offerings are most interesting?
Which sessions are the most popular?
What is being discussed at the Q&A?
The busiest and most popular areas of the show aren't always the most valuable. The road less traveled may provide opportunities that others aren't pursuing.
After the Conference
One of the biggest mistakes attendees can make is not taking any action after the show. To make your investment in the industry conference pay off, don't forget to:
Revisit those goals you set. Did you meet them or fall short in certain areas? Why? Start preparing now for your next conference.
Share the knowledge you learned. Talk to your fellow managers and your employees about what you learned.
Follow up. If a vendor had a promising solution, don't wait for them to contact you. Seek them out and ask specific questions.
See You at the Show!
This year is our 10th year of being a proud NACS show exhibitor. Check out our showroom in the online NACS Show directory, and be sure to visit us at the show in Booth 6479.
NACS Show Quick Links

Never miss an article. Subscribe to RTO's Blog

Learn More About RTO's Complete Training Solution.