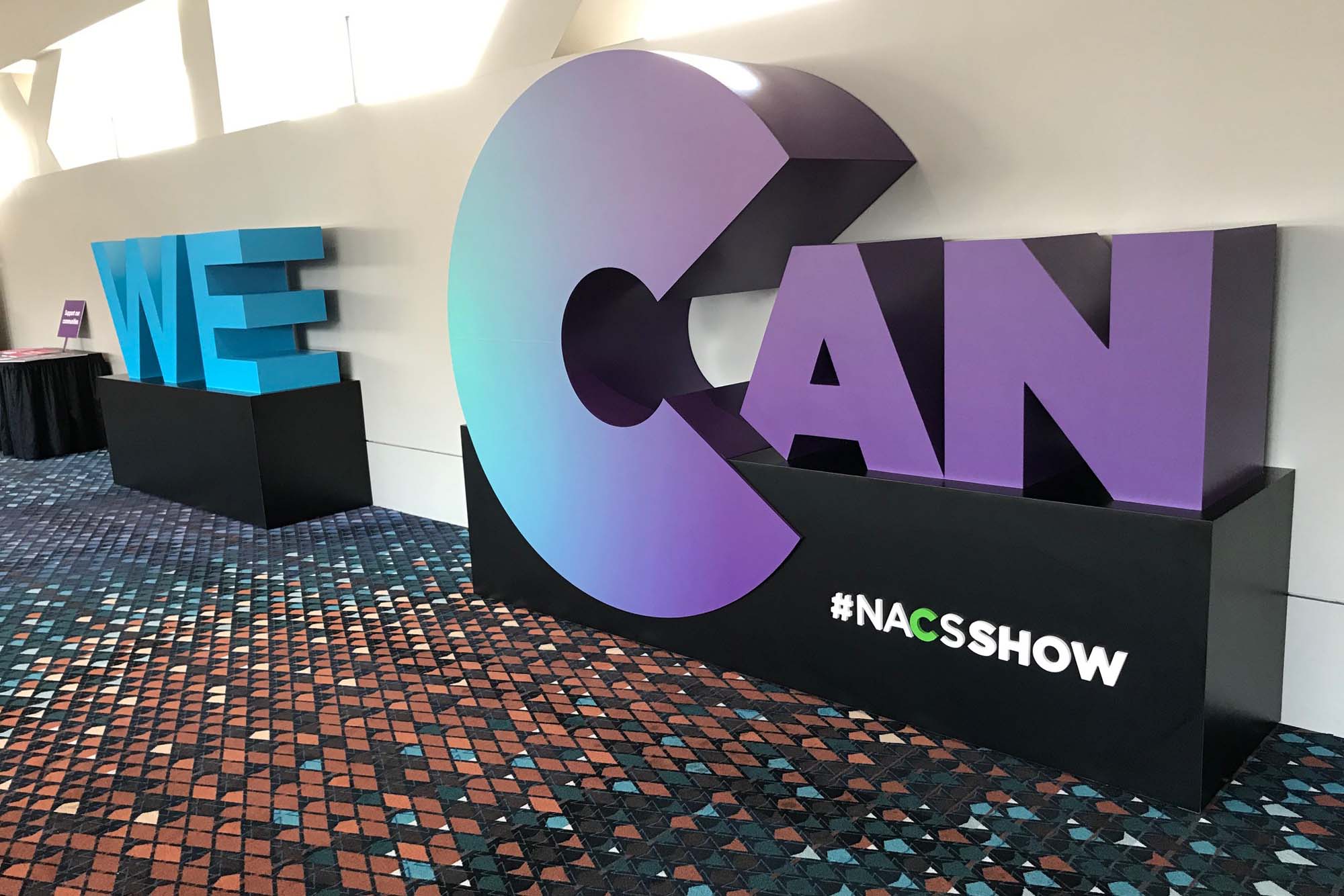 What Can We Do Together?
​Last week we had the privilege of participating in our 11th NACS Show. The end of the show always marks the beginning of exciting new opportunities. It also offers us time to reflect on the relationships we have cultivated and what we have accomplished over the past years – none of which we could have done alone. Our partnerships and client relationships are the cornerstone of our organization. Each and every client and partner allows us to be part of something bigger and reminds us that we are not just a business that serves the convenience store industry, but we are a proud part of the convenience store community.
For a second year, we were joined at our booth by representatives from IN OUR BACKYARD, a non-profit organization dedicated to stopping the epidemic of human trafficking. Our partnership with IN OUR BACKYARD allows us to provide life-saving awareness training to the industry. Convenience stores really are making a difference and we know that, together, we can save lives.
Sharing the message of IN OUR BACKYARD, as well as connecting with existing clients and meeting many new ones, reminded us of the power of partnerships. Expanding our reach at events such as NACS showed us once again what a large and diverse community we're in. Our driving force is helping clients and the industry achieve success. We are more than just a training vendor – we are a training partner.
We are good at what we do – but we know that we can't do it alone. Every year at the NACS show, we learn a little something from everyone who passes by our booth. This year, we learned how we can inspire change and growth in the industry, and we're excited to put our new ideas into motion.
The NACS theme for the show this year was simple but powerful – "We Can." So, what can we do together?

Never miss an article. Subscribe to RTO's Blog

Learn More About RTO's Complete Training Solution.